Claus Bowling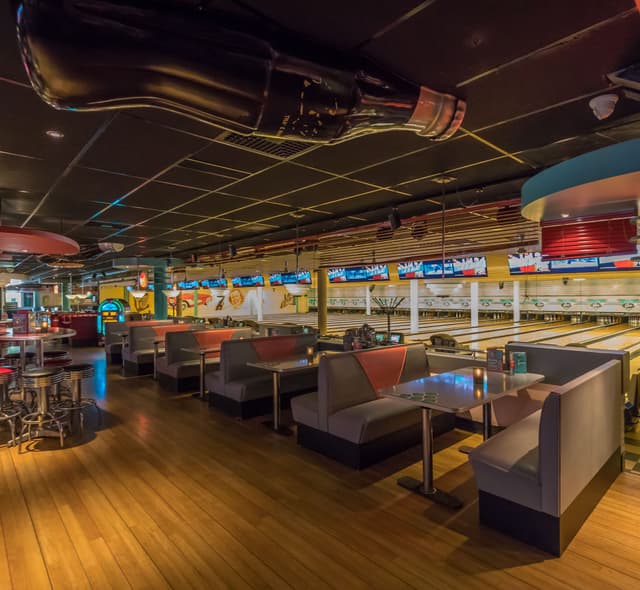 Claus Bowling
A household name in Dutch bowling culture for 50 years. Claus Bowling offers a high quality and modern bowling experience. With 20 lanes, this is one of the largest bowling centers in the Netherlands. Besides the bowling alleys it is also possible to have a nice bite to eat in our American-style 50's diner. That's where we roll!
Dine & Bowl packages
Combine bowling with dinner in our fifties restaurant with one of our packages. Did you know that if you combine a dinner at Barraca with an hour bowling you get a 20% discount on the lane rent? (This offer is not valid in combination with other offers or packages).
See the packages
Rates
Per hour per lane | max 6 persons per lane
Monday till Thursday: 35.75
Friday, Saturday, Sunday & holidays: 37.50
Cosmic bowling: 39.95
Book now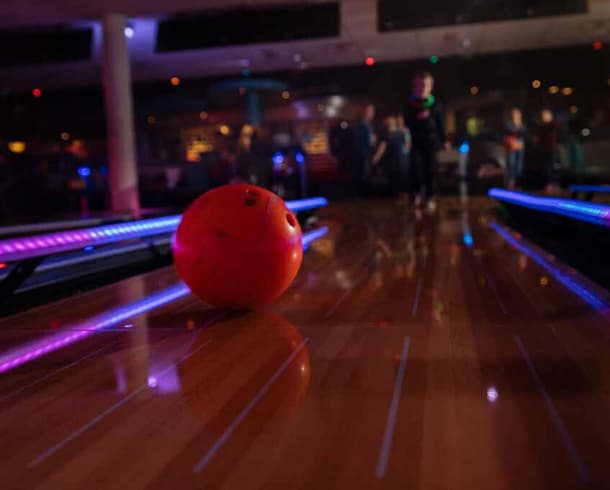 Cosmic Bowling hours
Wednesday: 3:00 PM - 4:00 PM
Friday: 8:00 PM - 11:00 PM
Saturday: 3:00 PM - 4:00 PM & 8:00 PM - 11:00 PM
Sunday: 4:00 PM - 6:00 PM
Opening hours
We are available by phone every day from 12:00 | On December 31st, we are open from 1:00 PM to 8:00 PM | On January 1st, we are open from 2:00 PM to 11:00 PM
Monday

4:00 PM - 11:00 PM

Tuesday

1:00 PM - 11:00 PM

Wednesday

1:00 PM - 11:00 PM

Thursday

4:00 PM - 11:00 PM

Friday

4:00 PM - 11:00 PM

Saturday

11:00 AM - 11:00 PM

Sunday

12:00 PM - 11:00 PM
Book your lane